Frequently asked questions
Customer Voice
What is Customer Voice
---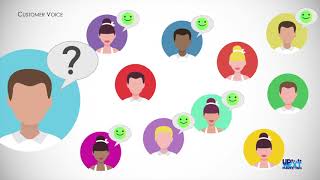 Up Next Markerting Inc. Customer Voice Online reviews are critical to the success of a local business. In fact, nearly 90% of consumers say they'll only consider using a business if they have an average rating of 3-5 stars. Your clients know that it's important to capture their customer's feedback, but they need your help. With Customer Voice, you have the power to gather customer experiences to boost online star power and drive more business. Win the trust of new customers, collect their valuable feedback and show up where they are looking. Deliver a powerful customer feedback tool that will have your clients seeing stars!
---
Why do customer reviews matter?
---
Consumers often search online for a local business with recent reviews and an average review rating of at least four stars. If a business doesn't fall into that category, there's a good chance they're losing potential customers to competitors. To avoid losing sales, it's important to continuously generate positive reviews while managing the negative ones.
---
Why is it important to continuously generate new reviews?
---
For local businesses, having a steady stream of recent reviews is crucial. 73% of consumers say reviews written more than 3 months ago aren't relevant anymore. Customers want to see reviews that relate to the business as it is today.
---
Does Customer Voice require any additional products?
---
Listing Builder is needed in order for Customer Voice to access the My Listings page.
---
What is included in this product?
---
Bulk upload customers
Unlimited email review request capabilities
Bulk send emails
Send SMS review requests, available through add-ons
Bulk send SMS
Up to 40 saved templates
Review generation widget
---
How many email review requests can be sent per day?
---
An unlimited number of email review requests can be sent per day.
---
How many SMS requests can be sent per day?
---
Due to mobile service provider standards the daily limit of SMS requests is 150. If you are sending a large number of SMS requests per day, this helps prevent your number from being flagged as a spam account.
---
Why might an SMS request be "dropped" and what can be done?
---
A dropped SMS request can be due to several reasons. Click on the tooltip next to the status to see a possible reason why the request was not able to send. Most likely it's due to:
The phone number is a landline and is unable to receive text messages.
The number has blocked receiving messages from unknown numbers.
The phone associated with this number is turned off or unavailable.
The number you're trying to send to may no longer exist.
And occasionally an SMS message will not be delivered due to being flagged by the mobile carrier or an unknown error. This can happen because of spam filtering by the service provider. In this case you can wait a moment and try to send the message again.
---
What email address is used when my client sends an email review request to their customers?
---
The email address used will be in the format of noreply+businessname@smblogin.com. The client's business name will be automatically substituted in for "businessname". This email address is used in order to send the requests from our mail server which has the proper certifications for sending a bulk amount of emails without getting bounced. Your client still has the ability to add a custom email to the "reply email" field in their request templates. This will allow their customers to reply to whatever email address they choose.
---
What email address is used when my client sends an email review request to their customers?
---
When your client has activated the SMS add-on and is ready to start sending SMS requests, we'll do a search for available numbers with the area code of their business and select one to assign to their account. In the case that there are no available numbers with the same area code, we choose the next closest location. For example, the area code for Manhattan is very small and has very few numbers, so we will choose another number from that city. It will be a 10 digit phone number.
---
Do you have a demo video of customer voice?
---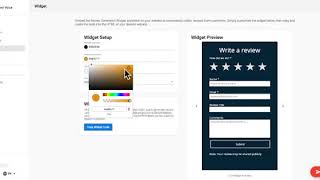 ---
---
Social Marketing Tool
What is the Social Marketing Tool?
---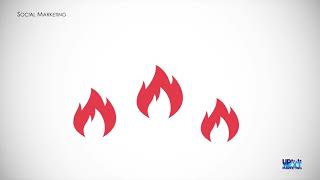 To be successful on social media you need to post a nonstop stream of relevant content and engage with customers across all social channels. Generate leads, schedule ready-to-publish content, and collaborate with your clients all from one place. Social Marketing makes managing social media simple. Post everywhere from one place: Social Marketing provides one place to publish and schedule posts for all your social accounts.
---
Which social profiles can you connect and post to with Social Marketing?
---
Facebook, Instagram, Twitter, Google My Business (Google Posts), and LinkedIn. From one place, business owners can publish content to multiple social sites with the push of a button, utilize in-line conversations so the context of interactions isn't lost and schedule a calendar of posts.
---
How can Social Marketing help generate leads?
---
Use our Twitter lead generation tool to find customers talking about your clients' services, in their area. Set up lead searches for keywords related to your clients business, then sit back and watch the leads roll in.
---
What's social media's role in customer service?
---
Companies know that customer service is important, but a lot of businesses still haven't formed a specific strategy for addressing online concerns and building social relationships. With 89% of U.S. consumers saying that they've gone to a competitor after a poor customer service experience, it's clear that a business's ability to listen to complaints and provide solutions is linked to its success.
---
How are social audiences built?
---
Did you know that 90% of small businesses have Facebook pages, but that almost one third of them have less than thirty-two fans? Building an engaged audience can be difficult, and for many local businesses it's the reason why they quit updating their pages long ago. In order to create a successful following on social media, every post needs to have value. With Social Marketing's ready-to-post content, it has never been easier to provide timely, relevant content for your clients.
---
Can performance be tracked across profiles?
---
Yes! Show your clients growth across channels from one dashboard, monitor changes in Facebook and Twitter reach and see the growth in fans and followers from social campaigns.
---
What are the top features of Social Marketing?
---
Post calendar

―Effectively manage and schedule posts using a convenient calendar view

Mobile-friendly

—Social Marketing is fully mobile responsive so you can work how you want

Analytics

—Rich engagement statistics on your social posts

Lead finder

—Configure keyword searches and geo targeting to find and engage with your target audience

Ready-to-post content library

—Use your favourite RSS feeds to discover great content to use in your social media marketing

All-in-one composer

—Post to Facebook, Instagram, Twitter, Google My Business, Google+, and LinkedIn

Direct Instagram scheduling

―Plan Instagram posts in advance and then sit back while Social Marketing publishes them automatically

Google Posts support

―Promote your clients' upcoming events, make special announcements, share timely offers and more

Configurable notifications

―Easily configurable for each of your users— get notifications on new leads, customer replies and more

Customer engagement

―Get an aggregate view of all customer posts and respond to them directly from Social Marketing
---
Do you have a demo video of social marketing tool?
---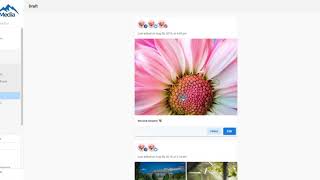 ---
---
Reputation Management
What is Reputation Management?
---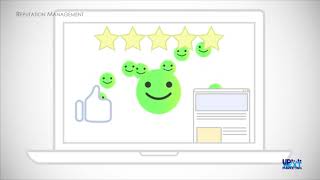 The reputation of a business is both what they say about themselves and what others say about them. Managing reputation is nothing new; what's new is how the internet and social media have changed the way businesses are being defined and how fast their reputations spread.
---
What is presence management and how does it help local businesses?
---
Presence management is making sure that customers can find the right information about a business online. Correct and consistent listings across directories, review sites and social networks is crucial.
---
Why is online review monitoring important?
---
With over 33 million local reviews on Yelp alone, it's clear that customers are sharing their opinions online. Seventy-two percent of consumers say they trust online reviews as much as personal referrals, so whether it's a testimonial, a detailed article on someone's blog, or an offhand comment on Twitter, people are now chatting 24/7—and local business owners need to be paying attention.
---
Do you have a demo video Of Reputation Management
---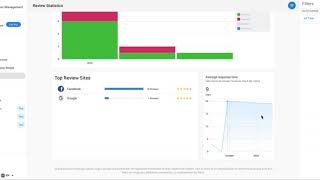 ---
---
Listing Distribution
How does Listing Distribution work?
---
Listing Distribution submits your business information to the main data aggregators: Neustar/Localeze, Foursquare, Infogroup, and Factual. Over time, hundreds of directories will reference these aggregators to collect business data and create accurate listings based on your submitted information. This includes search engines, navigation systems, voice search, mobile apps, and even offline sources like telephone books and government records. When multiple sources have consistent business data, two outcomes occur: 1. Google's WebCrawler finds the same information in multiple places and adds more confidence to their business data 2. Good backlinks are created with more referring sources to the business' website creating better SEO.
---
What is a data aggregator?
---
Data aggregators gather consumer and business data and provide it to hundreds of listing directories, review sites, search engines, and more. They also power sophisticated modern applications such as Apple's Siri and personal navigation systems.
---
How often can I make changes to my business profile?
---
You can update your business profile as much as you like while your Listing Distribution subscription is active. There's no limit on the number of changes you can make.
---
How often are listings sent to the data aggregators?
---
When a listing is created or modified in our system, the information is sent within 24 hours. The data aggregators receive this data and provide us with confirmation within 6-8 weeks. We also refresh your listing data once every week to ensure that aggregators always have the most accurate version of your listing.
---
What if a business has duplicate listings—how does Listing Distribution take care of those?
---
Listing Distribution does not delete duplicate listings. If you are interested in duplicate suppression, we encourage you to visit our Listing Sync Pro product.
---
How long does Listing Distribution take?
---
As soon as you enter your business information, we push it to the data aggregators. It can take 6-8 weeks for them to receive the information and ensure it is correct in their own databases. It is then up to the sites and sources to update their information from the data aggregators. They each query them at various intervals—some seek out the information weekly, monthly, etc. Therefore, the timeline for when a source picks up that information will vary greatly depending on their process for updating their data.
---
Why is Listing Distribution a yearly subscription?
---
Listing Distribution is a continual process that maintains and builds your web presence over time. Once the data aggregators have your correct business information, the rate at which sites reference this information varies. To ensure the widest span of information and amount of listings created, Listing Distribution needs to be activated for an extended period of time. Even if your business information is correct, listings can be eroded over time by user-generated content and other incorrect data. As long as your subscription is active, Listing Distribution refreshes your information with the data aggregators every week. Without this, there is a risk of allowing the current public data to change all of the value already established.
---
---
Website Development
How long does it take to get my website completed?
---
Most website take between 30 - 60 days
---
---
Google Ads for Small Businesses
What is the cost of the platform?
---
Our Ads bundle starts at $199/month, with the option to add an extra ad budget in increments of $50.
---
What happens after I purchase a package?
---
Once you purchase an ad package, we take the business information provided and start creating Google ads based on the products and/or services the customer sells. We will communicate with you through our website platform as the ad campaign setup progresses. The average turnaround time, from signup to ads being live, is 2 business days.
---
Are there any setup fees?
---
No, we simply charge the monthly ad budget desired, and deduct a $15 module fee and 20% of the total budget, for use of the automated platform. So with a $199 monthly ad budget, $147 goes to actual ad spend.
---
What requirements need to be met for a business to participate?
---
We've built our platform to suit businesses of any budget or technical skill. You simply need to tell us a little bit about each business, and we do the rest.
---
Do I have control over a user account in your interface?
---
Yes, for an additional cost of $20 per month partners can choose their method of managing their account. We offer an easy-to-use interface that provides reporting, and ways to manage and optimize your ad campaigns.
---
What languages are supported
---
English
---
What countries are supported?
---
We provide services to businesses in the United States.
---
Where do my ads show?
---
By default we target to the city of the business. You can target any cities or geographical areas - this can be specified in your Metricool dashboard easily.
---
How are the ads generated?
---
We use AI and automation to take the information about what a business sells, generate extensive keyword variations for each product or service, and create a locally targeted ad campaign - all behind the scenes. No management is required on your part.
---
What do the ads look like?
---
The ads are text based ads that are dynamically generated, using text set in our dashboard (setup by us, editable by us), along with the keyword term, business name and location. We use our automated platform to generate a variety of ads based on these factors.
---
How are the keywords generated?
---
We generate extensive keyword lists for each of the products / services found on the website provided. We focus on intention based keywords that are tailored to each product / service the business sells, omitting the negative keywords that can result in unqualified traffic.
---
Where do the ads link to?
---
We direct the ads to the website specified upon ordering.
---
How do I track performance of the ads?
---
We provide a dashboard you can login to anytime to view stats on your Google Ads. We also send weekly reporting snapshots. For tracking these visitors once they come through to your website, we setup auto-tagging on each ad - this allows you to view performance in Analytics in the Google Ads section.
---
What returns can I expect from Google Ads?
---
The expected cost and return a business sees from Google Ads varies based on industry, geographical region - and really is unique for every business. It's a hard projection to make. Our Google Ads Expectation by Industry file offers some projections based on industry - but keep in mind these are simply industry averages, and the best route is to run your ads for a couple of months, and learn from the results. We find locally targeted, specific product/service categories (such as 'martial arts studio') see a low CPC average around $1, whereas highly-competitive industries (such as 'Financial Advisor') see a higher average CPC, up to $6.
---
How much of the budget actually goes to ad spend?
---
We deduct a $15 platform fee from the $199, and then deduct 20% of any ad budget. So on a $199/month budget, $147 goes directly into ad spend. We do not charge the $15 platform fee on any add-on budget, only on the first $199.
---
---
Paid Subscriptions
How do I cancel my subscription
---
Email us at info@upnextmarketinginc.com. Let us know what subscription you currently have with your First and Last Name
---
---
Business Center
---
---
What is the Business Center Dashboard
---
In this video we will give you a breif overview of what the Business Center Dashbaord is.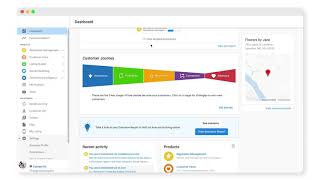 ---
---
Ad Campaigns
How Do I Check My Ad Campaigns
---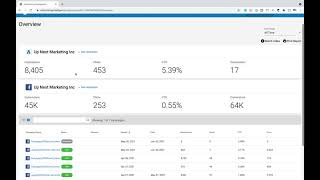 ---
---
Reviews
How to flag/remove facebook reviews
---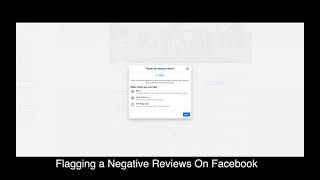 ---
---